11 Out of Contract at Season's End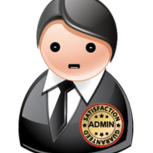 Entry posted by admin ·
2,450 views
The Evening Times yesterday listed all Premiership players whose contracts expire at the end of the current season.
http://www.eveningtimes.co.uk/sport/celtic/16117009.Listed__Every_Scottish_Premiership_player_with_a_contract_running_out_this_summer/
Irrespective of what division Thistle find themselves playing in next season it looks as if some serious decision making will need to made upon the season's conclusion both by Club and by player.
There are 11 players out of contract at the end of the season with the full list being:
·         Stuart Bannigan
·         Abdul Osman
·         Callum Booth
·         Martin Woods
·         Steven Lawless
·         Paul McGinn
·         Mustapha Dumbuya
·         Gary Fraser
·         Danny Devine
·         Ryan Scully
·         Kevin Nisbet
The bulk of the players on that list would be considered, when fit, genuine first team squad players at the very least.
Two, Gary Fraser and Kevin Nisbet, are presently out on loan to Championship clubs. Fraser is enjoying his first run of competitive first team football in about two seasons and his progress at Morton may well be worth monitoring. Nisbet, however, doesn't appear to have been setting the heather on fire in a Dumbarton side that have struggled for goals all season.
There are fitness doubts surrounding Stuart Bannigan and Mustapha Dumbuya neither of which has played much in the last couple of seasons. Bannigan unquestionably is a player of some talent and if fit would be a major asset to the Thistle midfield. Dumbuya, however, may be expendable although with Paul McGinn also on the list of out of contract players that would leave Thistle, not for the first time, short at right back if no deal was offered to McGinn or he chose to move elsewhere.
Ryan Scully may feel that he needs a move and regular first team football if he wishes his career to develop.
In addition to the 11 listed above the loan deals of Conor Sammon and Bailey Cargill also expire at the end of the season.
If Thistle end a frustrating season by maintaining their Premiership status some observers still feel that a freshening up of the playing squad will be required. Having so many out of contract players at the season's end may present the opportunity to do that although the flip side of that would mean that a significant amount of recruitment, in a limited market, would be required in the summer.