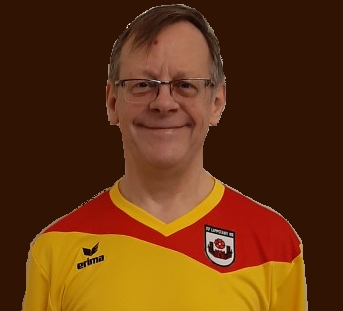 Content Count

1,293

Joined

Last visited
There's clearly an unresolved conflict there, dating at least from when they both spoke on camera. (McCall, who is media savvy, diverted attention from it to himself.)

Those two need to patch up their differences. Taking a shot instead of squaring for Rudden was dreadful, and cost us 2 points.

Who imagines that using "Player" on screen for live football streams is unambiguous?

Stream 1 not working for me. The other two seem to be just commentary on audio with no audio from the actual pitch at all - not to mention constant popping from unshielded microphones. Still, bar one incident of blocking the visual feed seems reasonable.

Cults, surely! (Not to mention Bieldside.)

Does it make sense to view strikers' records without considering who is partnering them or providing them with the opportunities to score? Judging by the evidence of the Hamilton game, it seemed to me that Connor Murray and Zak Rudden had a good understanding, as did Scott Tiffoney and Brian Graham. Watching Rudden and Graham together, though, seems to suggest that they're not gelling in the same way.

HartlepoolS (United), surely?

We (son no. 2 and I) have been allocated entry, and I did the same. Following Fawlty Towers' lead above, better a chance to see a game than leaving it to a later one: who knows what new restrictions or cancellations could affect the fixtures schedule?

What happens when tickets have been bought but the game itself is called off?

Thanks for that: there was a complete absence of that information on the club website.

I can't speak for others' view, but I thought all of them - not to mention the ball - were hiding for much of the game today.

Lucky to score in the end - in the 6th minute of added time! Bannigan's aimless punts to the right wing (because he needs his right foot for standing on) and other sterling efforts at giving away possession ensured that, despite playing 10 men, the outcome was uncertain right to the end. 4 minutes into added time, with Sneddon in possession and fog obscuring any view from a distance, seemed to be the time to decide on a laboured progress up the park played out from the defence, in case a quick ball appearing out of the fog were an unfair surprise to the opposition.

One aspect of our attacking, such as it was, bothered me: no account seemed to be taken that attempts on goal would have to defeat Gaston, a big, experienced, capable goalkeeper. Tame shots close to him just weren't going to get past him, yet that was generally what he faced. Doesn't our expansive management team take each game seriously enough to brief their team on each individual opponent? Uncle Dick had obviously seen to it that his team did their homework - especially by ensuring that Bannigan's one kicking foot was closed down quickly. If we're going to employ all these coaches, surely they must have the time and desire to assess every opponent - teams and all players - before each game.

Sometimes the whole is more than the sum of its parts - especially when it's managed well.